Are you tired of living paycheck to paycheck and looking for ways to increase your income? A side hustle may be the perfect solution for you. With the rise in costs of living, more and more people are turning to side hustles to supplement their monthly income and gain financial independence. The best part is you don't have to be an expert or have a specific skill set to start a side hustle.
In this article, we'll be showcasing 10 worthwhile side hustles you can try this year with little investment and involvement. Whether you're looking for a flexible part-time job, a way to make extra money, or a way to turn your passion into a profitable business, we've got you covered.
1. Upwork
Upwork is a great platform for finding many types of side hustles. It offers jobs related to a wide range of categories, including IT and development, sales, marketing, design, writing, translation, and accounting. Whether you have experience in a specific field or are looking to learn something new, Upwork has something for everyone. It's a great place to start for finding the first customers and can be a reliable source of income even during tough times. You can take advantage of this freelance platform's free signup and easily create your own Upwork account. Then you have to search for jobs that suit your skills and qualifications and apply for them using Upwork connects.
Make sure to offer low prices on your first orders to earn excellent ratings. Once you have 10-15 5-star reviews, you'll be well on your way to finding steady work. The platform offers easy money transfer options, such as PayPal and Payoneer. If you're looking for a side hustle you can do from anywhere, Upwork is definitely worth exploring.
2. Creating a YouTube Channel
Despite the popular myth, making money on YouTube isn't easy. But only if you don't know what to do. The best thing about doing YouTube as a side hustle is that it doesn't force you to do anything. You don't have clients – you do it for yourself. So you can try and try and try as many times as you want to without being forced to report to someone. Plus, YouTube gives an enormous amount of creative freedom.
YouTube offers endless possibilities for anyone to create and share content. You do not have to be an expert in a particular field, as anyone can create a YouTube blog about their regular job, whether it be a truck driver, delivery person, cleaner, etc. The platform allows anyone to earn money through their content. In fact, during economic downturns, YouTube becomes an even more valuable resource as people turn to it for entertainment, relaxation, and solutions to their problems. However, becoming successful on YouTube requires more than just starting to make videos. You have to know about your audience – things like what interests your audience, what keeps them engaged, how often they watch your videos, etc. Over time, your YouTube channel can bring you passive income – Through Google Adsense program, paid sponsorships, and fan support through platforms such as Patreon and Locals.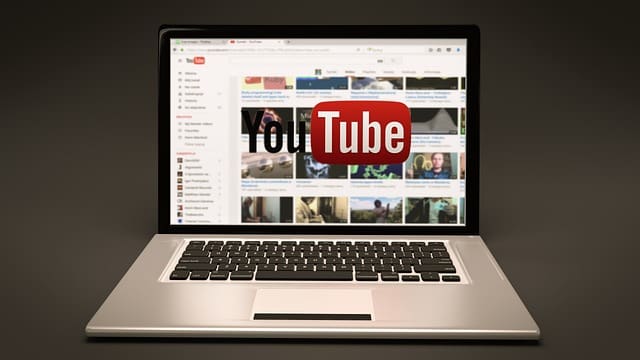 3. Designing websites
In the past, designing a website required technical skills and knowledge, including knowledge of CSS and PHP. But site design has become much more manageable in recent years, as there are now several platforms that allow for easy design without the need for extensive coding knowledge. Platforms such as Wix, Webflow, and Squarespace allow you to simply drag and drop design elements without the need for advanced technical skills. Additionally, you can learn the basics of WordPress in a few short days by using online resources such as tutorials and courses. The cost of acquiring the necessary skills and software is also relatively low, making website design a cost-effective side hustle option.
Designing websites can be a great side hustle during a recession because more people will be starting new businesses, and those businesses will need a professional-looking website. As the old saying goes "hard times create strong men". During tough times, strong individuals will rise to the occasion and create new opportunities. Our advice is to choose a specific niche with less competition, for example, creating websites for lawyers. Once you've chosen your niche, you can focus on getting that first order and using it as a portfolio piece to attract other clients. With a bit of research and effort, you can be well on your way to making money as a website designer.
4. Copywriting
Copywriting is a perfect side hustle option that is relatively easy to start. If you have basic typing skills and the ability to write coherent sentences, you can join the ranks of freelance writers. Companies are always in need of someone to write blog posts, create content optimized for search engines, and more, and they often pay well for these services. Additionally, there are many tools available such as Grammarly and Word AI, that can help check grammar, fix mistakes, or even rewrite entire texts.
Having a journalism degree is not a requirement for modern copywriters; you can simply place an ad online and start writing. You can even join freelancer platforms like Fiverr and Upwork to find new clients. They will help you earn an extra income in your spare time. Once you find a good client basis, you can start working on your own. The work is usually ongoing and freelance-based, allowing you to write for a few hours a day, earn a couple hundred dollars, and keep this going for years. Once you impress a client, they tend to stick with you, and a steady flow of orders can be expected.
5. Writing YouTube Scripts
Writing YouTube scripts is a side hustle that is similar to copywriting but with its own unique elements. Many of us spend hours watching YouTube content every day, and it's likely that everyone has a niche they are particularly knowledgeable about. That knowledge of a specific topic is what YouTubers are looking for in a scriptwriter. While anyone can write a mediocre script, someone who is knowledgeable in a certain area can create an interesting and useful script that keeps viewers engaged. YouTube scripts also require research and a focus on storytelling to keep the viewer interested. If you have good communication skills and the ability to write engaging stories, then writing YouTube scripts may be a great fit for you. You can reach out to YouTubers by writing emails, and someone will likely respond. It could be your dream job!
6. Paid Email Newsletters
Paid email newsletters are a great side hustle option with two possibilities. The first option is to create your own paid email newsletter, and the second is to create one for someone else. Both options can bring in a steady income. Let's focus on creating your own email newsletter. Some people believe that email is an outdated format, but in reality, it is still very much alive, especially among middle-aged people and corporate workers. Email newsletters offer more structure and organization than social media, as everyone who signs up receives a structured and curated flow of information that contributes to a bigger picture. Additionally, it happens in the least intrusive way possible, as most people receive a large number of emails on a daily basis. If you have knowledge or information you want to share with the world, creating a paid email newsletter could be your ticket to financial freedom. Substack is an easy solution that helps anyone to build paid email newsletters.
7. Ecommerce
E-commerce simply involves buying and selling goods or services online. It's the simple process of conducting business transactions through the internet. E-commerce is a vast niche, and it's important to find what works for you. Dropshipping business is also a popular method within the e-commerce industry. It's a business model in which e-commerce retailers do not keep the products they sell in stock. Instead, when a customer places an order, the retailer will purchase the product from a third-party supplier or manufacturer and have it shipped directly to the customer.
You can also sell your products directly through the internet. One option you can consider in e-commerce is selling t-shirts online through platforms like Amazon Merch. With this service, you upload your product design, configure the listing, and Amazon takes care of the rest, including displaying your item to millions of people and printing and delivering orders. You don't have to have a physical store or stock inventory; Amazon handles it all for you. And for designs, you can easily download them, customize existing ones, or create your own using tools like Canva. Sometimes the most unexpected and unconventional products can become popular among customers.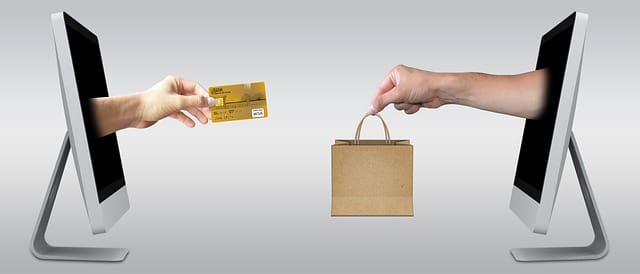 8. Social Media Consultants
Becoming a social media consultant is a side hustle that can be done at any age. As long as you use social media and have some knowledge of digital marketing, you have the skills to help local businesses that don't have a social media presence or are managing it poorly. If you are not very good at digital marketing, you can brush up your skills by watching some tutorials on subjects like social media content creation, Google ads, and Facebook ads.
As a social media consultant, you can offer your assistance in creating content and strategies that will appeal to the audience of your age and interests. You can start by giving free advice, then gradually establish your expertise, and eventually even become the sole manager of their social media presence. This can involve just making a few posts per day, responding to messages on Instagram or Facebook, and it can lead to a sustainable income, especially if you acquire multiple clients at once.
9. Churning Credit Cards
Churning credit cards is an easy side hustle that involves taking advantage of signup bonuses offered by banks. These bonuses can range from $50 to $200 and typically require you to spend a certain amount of money within a specified time frame. The idea is that you move your spending to a different card for a month or two to qualify for the bonus while also boosting your credit score. For example, the Bank of America card offers a $200 bonus if you spend at least $1000 in three months, the Chase Freedom Flex card offers a $200 bonus for spending $500 in the first three months, and the Ink Business Unlimited card offers a $900 bonus for spending over $6k in three months. There are many options available, and some cards can be a good deal even without bonuses. Credit card churning is a low-effort way to make money that anyone can do.
10. Flipping Free Items Online
Flipping free items online is a side hustle that involves finding free items online, typically on sites such as Facebook marketplace, and reselling them for a profit. This hustle requires some effort in terms of picking up and moving items, but it can be very profitable as it requires zero investment. To start, browse the free stuff section of local online marketplaces and reach out to people offering items for free. Once you've established contact with someone, you can schedule a pick-up, move the item to your place, and then list it for sale. Alternatively, you can list the item for sale before you've actually picked it up and schedule the meeting with the original owner to coincide with the sale. This way, your work is limited to arriving at the location, accepting the item, waiting for the buyer, and going home with money. This hustle can yield high returns on good items with very low effort and zero investment required.
These hustle ideas are an accessible and low-barrier way to increase your income. They do not require any financial investment, making them the perfect option for those looking to start a side hustle with little to no financial resources. They offer great potential for earning extra money and can be done without any hard labor. With the right approach, time, and effort, you can turn your initial investment of zero dollars into hundreds, even thousands of dollars. The best part is anyone can start these side hustles, regardless of their current financial situation or background. Since they have flexible hours, you can easily do them with your full-time job. These are perfect for those looking for a way to supplement their income without having to make a significant investment or change their current lifestyle.
What's your favorite side hustle out of these? Let us know in the comment below.
If you enjoyed this article then you may also like to read our Introduction to Online Freelancing.