In today's rapidly changing world, artificial intelligence (AI) has evolved swiftly, revolutionizing the way we live and work. With its incredible capabilities, AI has opened up new opportunities for side hustles, allowing individuals to tap into its power and unlock unique income streams.
These AI-powered side hustles leverage intelligent algorithms and machine learning to create innovative products and provide valuable services. Whether you're a writer, marketer, virtual assistant, or entrepreneur, the world of AI-powered side hustles offers endless possibilities. By combining human creativity with AI's abilities, individuals can automate tasks, process data, and discover hidden revenue streams. So, if you're ready to embrace the future and explore AI-powered side hustles, you're in for an exciting journey of discovering new possibilities, generating income, and making an impact.
ChatGPT Prompt Engineering Guide and Collection of some Handy Prompts
Various Services You Can Offer
AI can be integrated into your workflow to offer the following services to your clients:
1. Freelance Writing
You can easily use AI content generation tools like Jasper.AI, ChatGPT, or Copy.AI to create captivating blog posts, articles, or website copy. Freelance writers can charge between $0.10 to $1 per word. Search engines prioritize high-quality and valuable content, and AI writing should be used in a way that achieve this outcome.
2. Copywriting Services
In the world of copywriting, you're not just writing – you are persuading, influencing, and making a difference with your words. With AI tools by your side, you can attract clients looking to captivate their audiences and convert them into loyal customers. These tools will become your personal brainstorming buddy, assisting you in creating compelling ad copy, intriguing product descriptions, and engaging email newsletters.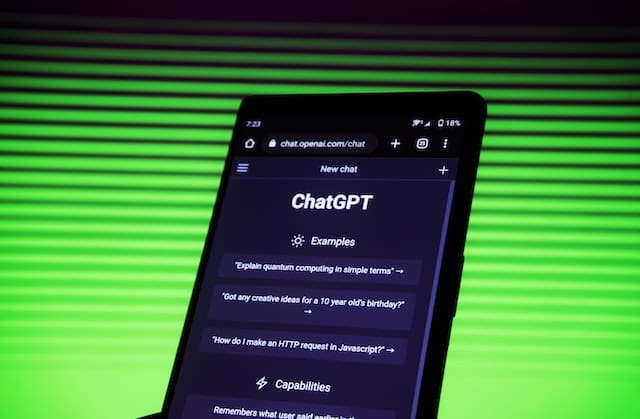 3. Content Creation
With the help of AI tools, you can kick-start a side hustle in content creation. Imagine having a blog that covers the latest trends, thought-provoking articles, and captivating stories. AI tools like ChatGPT generate unique and engaging content, serving as your co-author that never runs out of ideas. Whether you have a knack for marketing or access to clients in need of constant content, this side hustle offers flexibility and the potential to work from anywhere in the world.
4. Language Tutoring with AI Assistance
If you're multilingual, you have a unique advantage for a side hustle in language tutoring. ChatGPT assists you in formulating language lessons, quizzes, and practice conversations for your students. With AI-powered tools, you can make language learning interactive and enjoyable. By helping people around the world learn new languages, you break barriers and foster connections.
5. Virtual Assistant Work
ChatGPT can also acts as a digital secretary, helping you manage emails, schedule appointments, and draft official documents. This side hustle is ideal for business owners and professionals seeking assistance with administrative tasks. By providing virtual assistant services, you help others stay organized and efficient while employing AI to accomplish their routine recurring tasks.
6. Ebook Writing
With AI tools like ChatGPT, you can venture into the realm of ebook writing. Draft chapters on any topic of your choice, be it a self-help guide, cookbook, DIY manual, or sci-fi novel. The possibilities are limitless. Once your ebook is published and sold, it can become a source of passive income. This side hustle allows you to share your knowledge, passion, and creativity with the world.
7. Resume Writing Services
By leveraging AI tools like Resume Worded or Skillroads, you can offer resume optimization services. These tools help improve content formatting and keyword targeting for job seekers, increasing their chances of landing their dream jobs. With your expertise, you can charge a premium for your services, earning anywhere from $50 to $500 per resume.
8. Predictive Analytics for Decision Making
Businesses can benefit from predictive analytics to forecast sales, optimize pricing strategies, and manage inventory effectively. AI tools like DataRobot or RapidMiner provide insights and data-driven recommendations. By offering this high-demand service, you can expect a good pay day.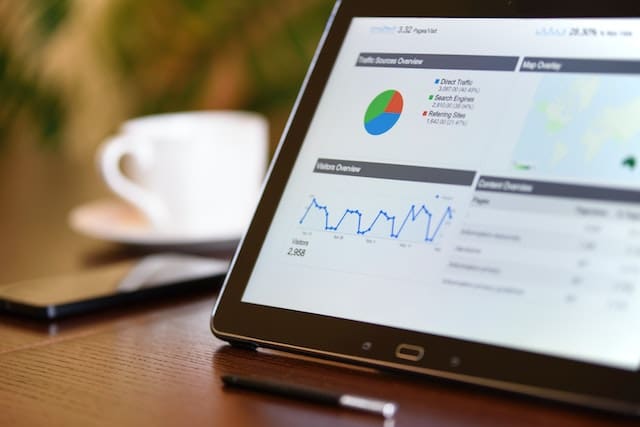 9. Enhanced Video Editing
Utilize AI-powered video editing tools like Runway ML or Wisecut to streamline the editing process and reduce manual labor. Delivering high-quality videos with stunning effects can earn you $2,000 to $6,000 per project. Video editors typically charge between $25 to $150 per hour for their services.
10. Keyword Research
Help businesses enhance their SEO strategies by providing comprehensive keyword analysis using AI tools like Surfer SEO or Clearscope. By offering keyword research services, you can charge between $250 to $2,500 per project. With monthly earnings ranging from $1,000 to $5,000, you can assist clients in driving more organic traffic to their websites.
11. App Development
Create innovative AI-powered mobile apps by integrating machine learning, image recognition, or personalized fitness features. Using a framework for building deep learning models, such as TensorFlow or PyTorch, you can develop apps that cater to specific client needs. Charging between $50 to $150 per hour, you can earn $5,000 to $15,000 per project.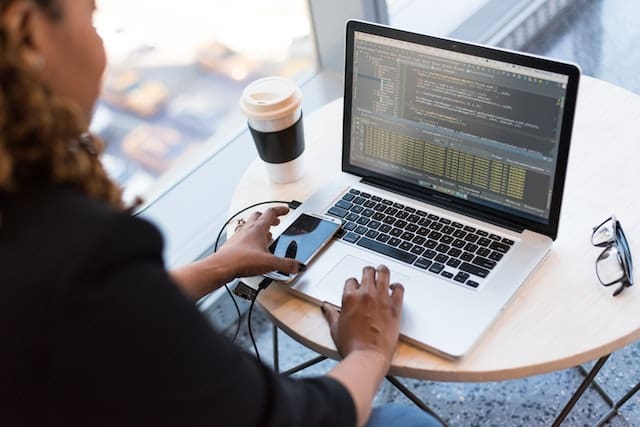 12. Sentiment Analysis for Businesses
With this side hustle, you can help businesses understand customer opinions and make data-driven improvements through monthly sentiment analysis reports. AI-driven tools like MonkeyLearn or Brand24 assist in analyzing sentiments. With prices ranging from $500 to $5,000 per month, sentiment analysis services can be a lucrative side hustle.
13. Social Media Management
You can offer monthly social media management packages to clients, including content creation, scheduling, and analytics reporting. Utilize all-in-one tools like Buffer, Hootsuite, or Sprout Social. With prices ranging from $500 to $2,000 per client per month, social media managers can earn $4,000 to $20,000 per month, depending on the scope of projects and client base.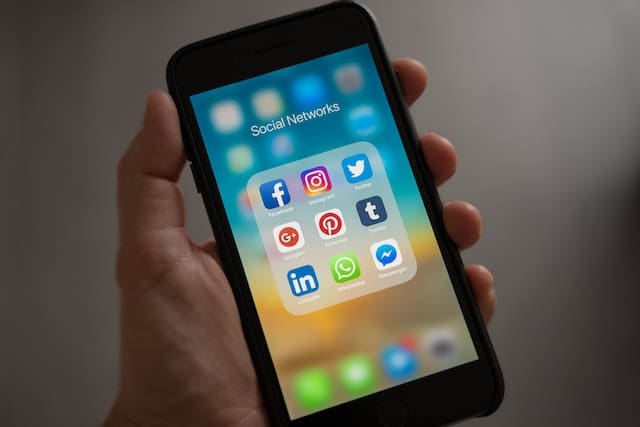 14. Personalized E-commerce Recommendations
Develop AI-powered recommendation engines for e-commerce websites using tools like TensorFlow or PyTorch we mentioned earlier. These engines increase average order value and enhance the shopping experience. Charging between $3,000 to $20,000 for developing a recommendation engine, you can earn $4,000 to $12,000 per month.
Art-Based AI Side Hustles
In this section, we will discuss the art-related services that you can offer to your clients:
15. Graphic Design Services
You can easily utilize AI-powered design tools like Canva or Adobe Express to create visually appealing graphics, logos, or promotional materials for clients. Graphic designers can charge between $25 to $150 per hour, with monthly earnings ranging from $2,500 to $7,500. Your creativity and expertise in graphic design will allow you to deliver premium designs.
16. Sell Clipart and AI Graphics
With the help of AI, you can create and sell clipart and graphics through platforms like Etsy. Using AI, you can generate unique designs even without extensive design skills. Tools like Mid-Journey and Stable Diffusion can assist in generating ideas and creating custom art. You can upscale the designs, remove backgrounds, and offer high-quality clipart and AI generated graphics that customers can purchase from your store.
17. Sell Wedding Invitation Templates
Leveraging AI and platforms like Etsy, you can design and sell downloadable wedding invitation templates. By utilizing above mentioned tools such as Mid-Journey and Canva, you can easily create customizable templates that buyers can personalize for their special day. Removing text and adding customization options allow customers to create unique wedding invitations without requiring graphic design software.
You can use this same method to create and sell any other Canva template you like.
18. Product Mock-ups
Product mock-ups are highly effective in showcasing products to potential buyers. Using tools like Mid-Journey and Canva, you can create product mock-up templates that display artwork or designs in real-life settings. Sellers can offer these digital mock-ups, and customers can overlay their own artwork on top, enabling them to visualize how the final product would look.
19. Printable Art
AI has made it easier for people to become artists and sell printable art. By using Stable Diffusion or Mid-Journey, you can generate beautiful art pieces, such as watercolor paintings or digital illustrations. Upscaling the resolution ensures that customers can print the art in various sizes. With a digital file, customers can purchase and download the artwork to print it themselves or have it printed professionally.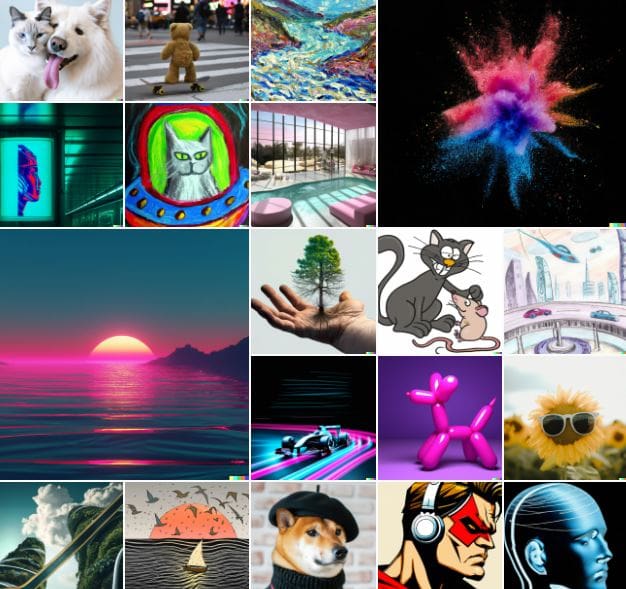 20. Digital Paper Design
Digital paper, which consists of patterns, gradients, and graphics, has gained popularity among digital artists and crafters. Mid-Journey can help generate unique designs, such as steampunk gears or beloved cartoon characters that can be seamlessly tiled. Digital paper can be sold as downloadable files that customers can use for printing or digital projects, offering a versatile product with high-profit potential.
AI Side Hustles: FAQ
How Do You Use AI as a Side Hustle?
As we discussed above, AI can be used as a side hustle in various ways, including content creation, virtual assistance, copywriting, language tutoring, eBook writing, design and graphics, video editing, business analytics, SEO and keyword research, and social media management.
Who Owns an AI-Generated Art?
The ownership of AI-generated artwork is frequently a subject of contention involving multiple parties. The dispute may involve the AI system itself, the individuals or companies responsible for developing the algorithms used in the AI, and those who commissioned or trained the AI.
According to copyright law, only humans can be granted copyrights. If it's created by AI, nobody can claim ownership of it or copyright it.
Can You Publish AI Art as Your Own?
As long as you follow the rules and terms of the AI-generator tool you use, you can publish and sell your AI-generated art without facing any legal problems. Just remember to do some research and carefully read the tool's license agreement before selling your artwork.
Where Can I Sell AI Art?
When it comes to selling art, there are several platforms that cater to artists and provide opportunities to showcase and sell their work. Here are some of the best sites to create your art store:
Etsy: Known for handmade crafts, Etsy is a great platform to sell unique AI art. With a large customer base and user-friendly interface, it's easy to set up shop and start selling your art.
Redbubble: Redbubble offers customizable products and a diverse product line. Artists can create custom designs to be printed on various items. The artist dashboard provides real-time insights into sales and earnings.
Society6: Society6 allows artists to sell their AI art on different products like prints, phone cases, and home decor. It offers customization options and takes care of printing, shipping, and customer service.
Saatchi Art: Saatchi Art is a platform that caters to art enthusiasts and collectors. Artists can showcase their AI art and connect with potential buyers. The platform provides features like art advisory services, secure payment processing, and free shipping options.
Zazzle: Zazzle allows artists and designers to monetize their creativity by creating and selling customizable products. The user-friendly interface and intuitive design tools make it easy to set up a store and manage orders.
What are the Best Free AI Tools to Generate Content and Art?
Here are some of the best free AI tools to generate various types of content, including images, text, and videos.
To generate text: ChatGPT, Quillbot, Google Bard, Bing AI, Hivemind, Conch AI, Compose AI
To generate images: DALL·E 2, WOMBO Dream, Stable Diffusion AI, NightCafe
To generate videos: Kaiber AI, Runway AI, Lumen5, Pictory, Wave,Video
Conclusion
In conclusion, Whether you're a writer, marketer, virtual assistant, or entrepreneur, AI opens up endless possibilities for content creation, automating tasks, processing data, and discovering hidden revenue side income streams. Don't hesitate to combine your unique skills with AI's capabilities and start your AI-powered side hustle today!
If you enjoyed this article then you may also like to read our Introduction to Midjourney and Dall-E 2.