In this age of Internet we heavily use writing as a form of conveying a message or an idea. While video is the best medium of communication in online, it's not always the best in every situation and sometimes can be inconvenient. However, writing in this new virtual world plays the same important role as it has played in the past. Some Things Never Get Old… We use it in just about every way both formal and casual. Given how important text communication is it's only fitting that you're not only able to write well but are able to correct your mistakes before hitting that send/publish button. There's a tool that can help with your writing call 'Grammarly'… And its FREE! We are going to talk about in detail now.
Grammarly is a chrome extension that can help you write better contents online. When you use this tool your communication will be clearer, grammatically correct and reduce spelling mistakes. There's nothing worse than your writing covey something completely different from it it was intended for. It can lead to errors in judgment or even the way you're perceived in social media. In a nutshell, here are some benefits of Grammarly:
Fix grammatical errors in your messages so what you intend to say is what is conveyed to the audience reading it.
Catch spelling errors and provide suggestions for them in the current context so your you're, and yours will all be in the correct places where they should. Grammarly goes beyond simple spelling error dictation and helps you fix those tricky versions of words such as lose/loose, they/their and so on.
Grammarly can help you to correct your email messages, documents and even social media posts as long as these pages can be loaded on the Google Chrome browser. This is great because you get to improve all work-related and private communications in social media accounts.
Best of all Grammarly moves with you so you can use it on your home computer laptop, work computer and you're able to save your work so you can pick up wherever you are.
How to Install Grammarly
Installing Grammarly is simple and straightforward. You only need to Google Chrome browser installed on your computer.
Visit Grammarly's website Grammarly.com from your Google Chrome browser and click on the green "Add to Chrome" button.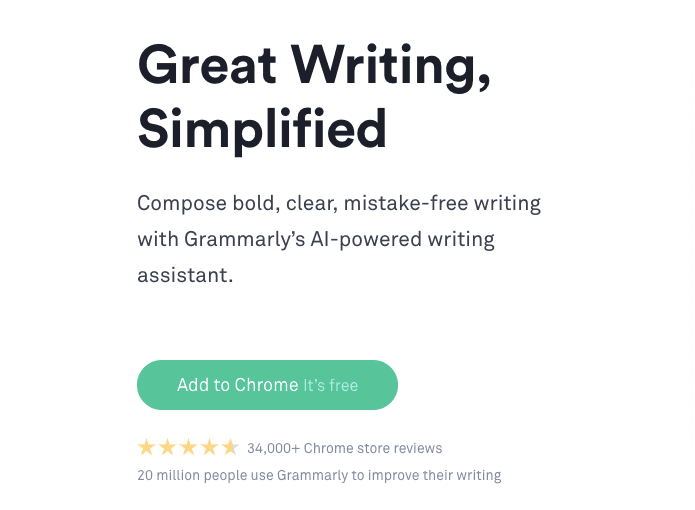 A new window pops up (Google Chrome Extension window). Click on the blue button labeled Add Extension. You'll be presented with another pop up for you to confirm adding this extension then Chrome will start installing it to your browser.
When Grammarly is installed you'll see a new icon on the browser bar on the top right next to the address bar. Grammarly is now ready for use.
Unlock all the features
When Grammarly is installed, the browser will open another tab to allow you to create a new account. By creating a new account, you'll be unlocking a number of useful features like:
Enable/disable on favorite websites
Store your personal dictionary to allow you to type faster
Save and access your work from any computer so you're not tied to just one machine
Get weekly updates on writing statistics and tips
You can choose to enter your email or use your Google/Facebook account. Once you're done setting up your account we can go ahead and test how it works.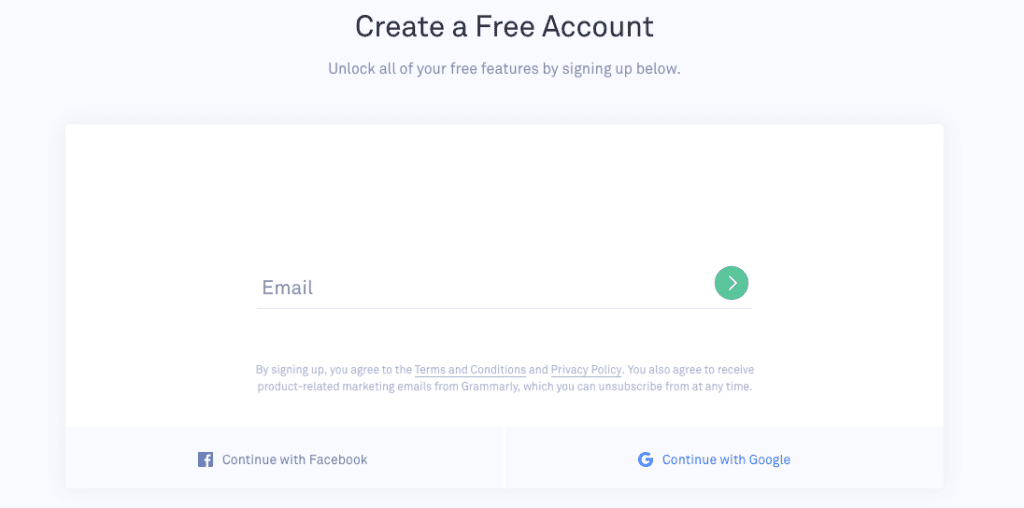 Using Grammarly
Now that we've installed Grammarly, let's do a few tests to see if it lives up to the hype. We'll get n Gmail and see how Grammarly can help us fix mistakes when composing email. Before you start using it, restart your browser so that Grammarly starts out correctly. Just close your Google Chrome browser and opening it again.
How Grammarly works in Gmail
Open up your gmail account and compose a new email. As you start to type in the email body section you'll see Grammarly icon at the lower right area which tells you that it's analyzing what you're typing. As you can see I gave it a spelling mistake and a grammar challenge and it was able to catch all these issues. The great thing about Grammarly is that it offers you solutions so you can make informed choices.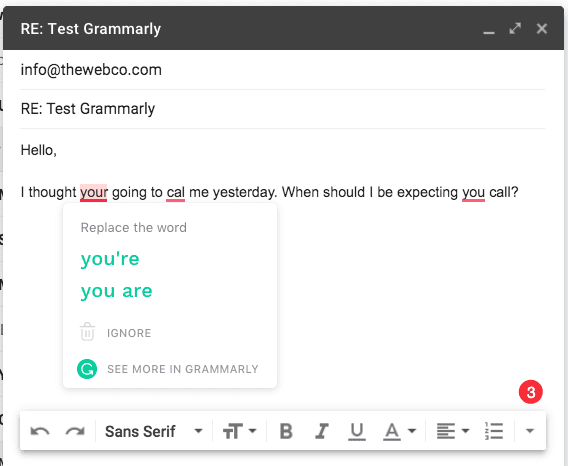 Grammarly Premium
As of this writing, Grammarly has three different types of accounts:
Free account which costs nothing
Premium account costs $29.95 per month or you can choose quarterly or annual options for a discount
Business accounts costs $15/month/person
Paid accounts enjoy these benefits:
Double the number of corrections. Premium members are are able to correct many more mistakes than regular users
Better results for important documents such as academic papers and business email. Grammarly does a more through analysis of text to help you be as accurate as possible
Plagiarism feature compares your text to over 16 billion web pages to make sure your document has no serious duplicate content errors.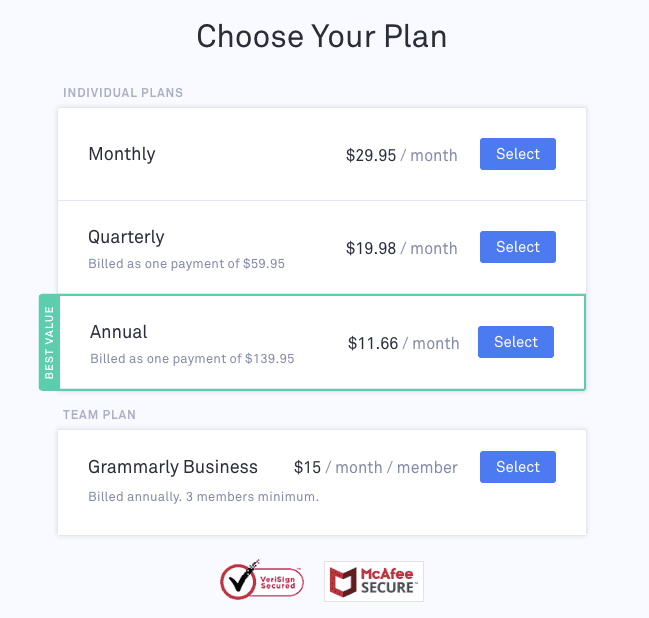 Conclusion
Grammar mistakes are embarrassing and can make you look unprofessional, but now thanks to Grammarly you can be confident that all your writings will be clear, grammatically correct and has no spelling mistakes. Grammarly sits on your browser and allows you to edit just about any type of content that you type in. If you need more capabilities, Grammarly has a premium version which unlocks a host of new features that help you tackle academic papers and plagiarism checks so you know that you've covered all the bases. Give it a try today and let us know how you like using it.
---
By the way have you downloaded our FREE Web Design Contract Agreement Template? If not get it by CLICKING HERE.