Coffeezilla, aka Stephen Findeisen, is a rising star in the world of investigative journalism on YouTube. With a subscriber count of 2.72 million as of this writing and many videos with millions of views, his popularity is on the rise.
In fact, one of his most popular videos, 'Investigating Logan Paul's Biggest Scam' has garnered over 8 million views in just two months. Through his witty commentary and in-depth analysis, Coffeezilla has gained a reputation for exposing online scams, frauds, and deceptive practices across various industries. He has created a movement in social media to hold people with big following/influencers accountable for their shady actions. He has also inspired other YouTube creators like King of Nothing, Scott Shafer to get in to this online scam exposing detective segment. In this article, we will take a closer look at Coffeezilla's journey, his investigative process, and some of the biggest scams and frauds he exposed.
Coffeezilla's Origin Story
Coffeezilla's origin story is one of fascination with grifters and a desire to expose fraudulent activities. His interest in scams and fraud began during his high school years when his mother was diagnosed with cancer. Watching her get bombarded with phony health scams and dubious remedies made him question why these treatments were being used when they had little health value. He discovered that these were all grifters who took advantage of free speech to advertise their products as life-saving when they were not. This was the experience that first made him realize that there was a need to uncover these scams and frauds.
Findeisen started his YouTube channel in 2018. Initially, Coffeezilla produced content on various topics without a specific niche, but he eventually began to start creating content on uncovering scams. His early videos covered the reality of multi-level marketing, which he became familiar with during his college years as a chemical engineering student attending MLM pitch meetings. In addition to these scam exposé videos, Coffeezilla also produced various content videos in the early days of his YouTube channel. These videos covered a wide range of topics, including how to invest in stocks, the world's loneliest whale, and his experience of being homeless for two hours.
However, it wasn't until he began exposing fraudulent/fake "gurus" that his channel gained significant views and subscribers. He called out several individuals, including Tai Lopez, Ricky Gutierrez, Ben Philips, Brian Rose, Dan Peña, John Crestani, Caleb Maddix, Evan Luthra, Adrian Gee, Grant Cardone, Jay Mazini, and Dan Lok for their misleading and often unethical practices.
His work on uncovering social media influencer scams that's very prevalent in Crypto and NFT space has made public aware that their favorite online personality is may be a scammer who would do anything for money.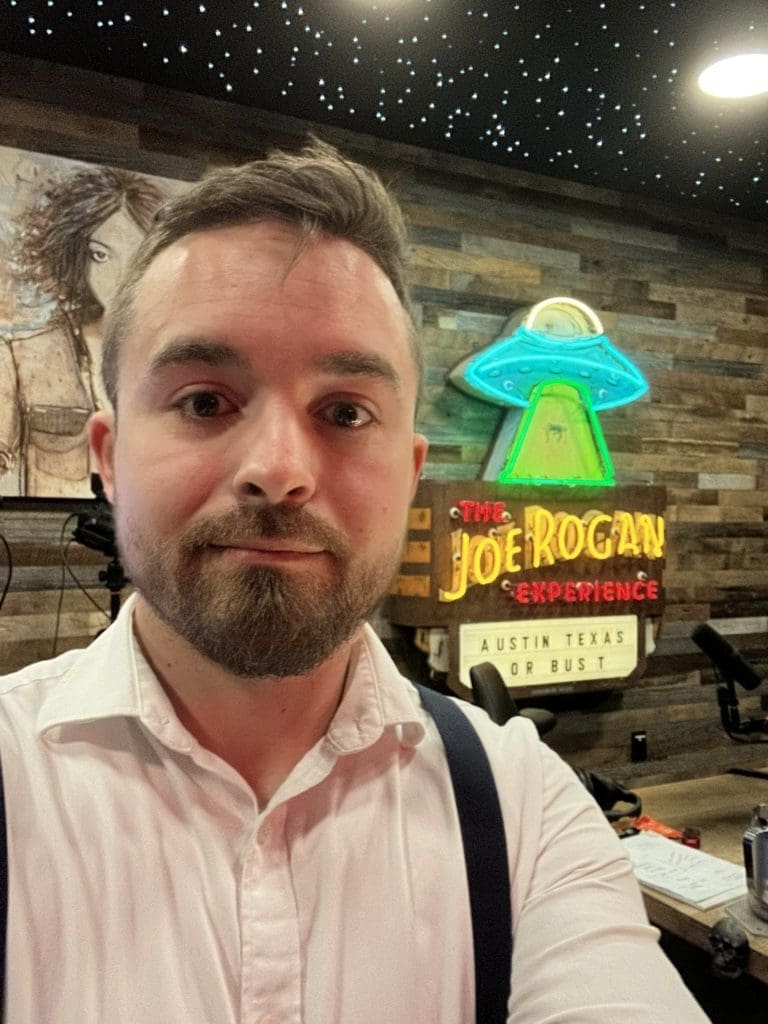 Exposing the Fake Guru Industry
Coffeezilla gained a lot of attention for exposing fake gurus and get-rich-quick schemes. One example of this is his coverage of Dan Lok, a sales trainer who promoted the idea that anyone could escape the nine-to-five grind if they learned high ticket sales. Lok's books and courses were marketed through social media, promising the dream of financial freedom, but once people signed up, they found themselves being upsold to more and more expensive courses. Coffeezilla spoke to many people who had taken the course, including teachers and others with limited financial resources, who had spent tens of thousands of dollars with nothing to show for it. He also heard from people who had been silenced by legal threats after they spoke out against Dan Lok's courses.
According to Coffeezilla, the problem with get-rich-quick schemes like Dan Lok's is that they prey on people's desperation for financial security. Unlike advertising for a regular product, where there is a limit on how much people are willing to pay for it (elastic demand), these schemes have inelastic demand. Most of the victims of these scams are people who are in financial troubles. This means that out of desperation poor working class people will pay any amount of money for charlatans who promises that they have a system that can make people wealthy.
Coffeezilla notes that while college education may also be expensive, there is at least data available to show that it can improve one's income. In contrast, there is little evidence to back up the extravagant claims made by get-rich-quick schemes. Instead, they are simply selling a dream that rarely materializes. This is why Coffeezilla has been vocal in his opposition to these types of schemes and has used his platform to raise awareness of their dangers.
Some of the Biggest Crypto/NFT Scams Uncovered by Coffeezilla
Save the Kids
Although his exposés on MLM schemes and fake gurus were more popular than his other YouTube content, it was with the Save the Kids token scandal that Coffeezilla gained international recognition. The Save the Kids token was a cryptocurrency token and pump and dump scheme (an investment fraud that involves artificially inflating the price of a stock or other asset through false or misleading statements in order to sell it at a higher price to unsuspecting investors), marketed as a charity token that was meant to donate a percentage of the transaction fee to a Binance-operated charity. Lucas, the individual behind the project, revealed that it was first formed by two individuals named "Manny" and "H." However, for legal reasons, the founders' full names were not disclosed. Save the Kids was widely promoted by various influencers, including commentator RiceGum, Xcademy founder Joel Morris, and model Sommer Ray, as well as FaZe Clan members Kay, Jarvis, Nikan, and Teeqo. They appeared in videos promoting the token and made numerous tweets encouraging their fanbase to purchase the token.
With his investigation, Coffeezilla discovered that most influencers who promoted the currency were connected to it through their managers. The primary architects of the pump and dump were Frazier Kay, who used several cryptocurrency wallets to potentially hide his tracks, Jordan Galen, a manager and promotion finder for Kay and various other members of the FaZe Clan, and YouTube personality Sam Pepper. Coffeezilla also uncovered that Lucas had changed the anti-whale mechanism on orders from Pepper and that Kay was one of the main architects of the Save the Kids token. It was suggested in Coffeezilla's videos that Kay and Pepper broke ties during the launch of Save the Kids, which could be a possible motive for Pepper to order that Lucas change the anti-whale mechanism, a claim Kay continues to make. Kay additionally stated to Coffeezilla that he knew nothing about cryptocurrency, which Coffeezilla debunked by stating that Frazier had multiple cryptocurrency wallets, with one having hundreds of different cryptocurrencies.
Safemoon
In April 2022, Coffeezilla made allegations against the SafeMoon team, accusing them of misappropriating billions of dollars. According to Coffeezilla, the CEO of SafeMoon, John Karony, was found to be removing funds from the liquidity pool, which was the primary reason behind the cryptocurrency's price pattern. Evidence was found by Coffeezilla, which showed that the liquidity wallet of SafeMoon had transferred funds to a wallet named the "Gabe (6abe) wallet," which then withdrew funds to a separate company run by Karony. Former SafeMoon CTO Thomas "Papa" Smith responded to Coffeezilla's claims, stating that the funds were taken from the "locked liquidity pool" before Karony's appointment. He sent Coffeezilla evidence in the form of a blockchain transaction, showing an outflow of 36.7 trillion tokens from the liquidity pool, dated March 5, 2021. However, after the fraud allegations uncovered by Coffeezilla, Smith, who also had a role as a blockchain advisor for StrikeX, was dismissed by the company.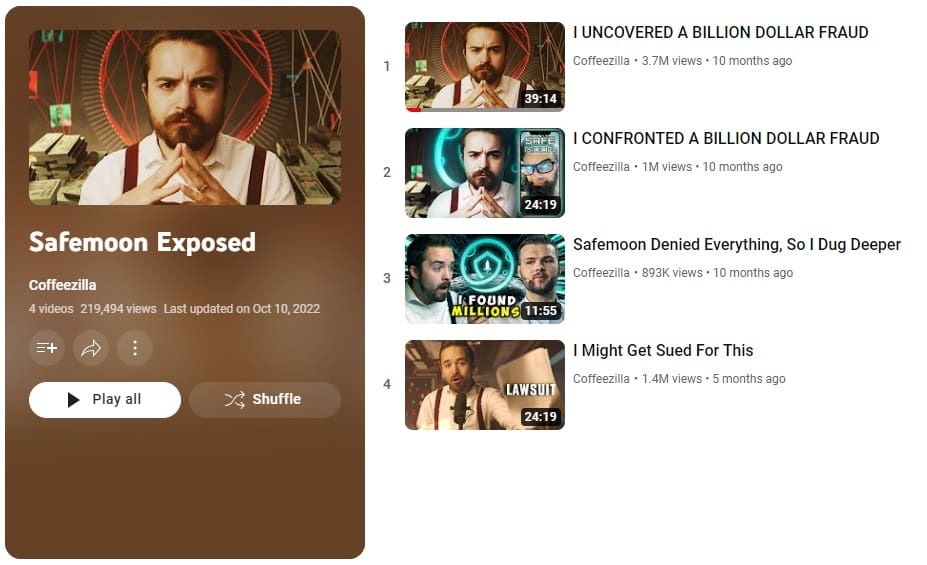 FTX
Coffeezilla was the first to raise alarm bells about FTX is may be running a ponzi type scheme when that company and its founder was paraded by the media as modern-day JP Morgan.
After the FTX collapse, Coffeezilla achieved a major breakthrough in his investigation into the CEO of FTX, Sam Bankman-Fried, by grilling him over various accusations of fraud and mismanagement of customer funds in a series of conversations. In a video titled, 'I Accidentally Interviewed SBF And He Hated It' Coffeezilla released a series of conversations with Bankman-Fried over Twitter Spaces, recordings that seemingly debunked the cover-up attempts made by former FTX chief.
The first conversation focused on Bankman-Fried's claim that he had no knowledge that FTX's customer funds were being wired to Alameda Research, his personal crypto trading arm. Coffeezilla was skeptical of this claim and questioned the former CEO about it. Bankman-Fried's response was that he had "a lot going on" at the time before he abruptly left Twitter Space. In the second conversation, Coffeezilla questioned Bankman-Fried's competence as a leader of FTX, pointing out that Bankman-Fried often attributed mistakes to his own incompetence. In the third and final conversation, Coffeezilla claims to have gotten the "smoking gun" when Bankman-Fried admitted that FTX's customer deposits were being treated differently than what was outlined in the company's Terms of Service. This revelation is particularly concerning as it suggests that FTX may have been mishandling customer funds, which is a serious breach of trust.
Coffeezilla's reporting on Bankman-Fried and FTX quickly went viral, leading to the CEO's eventual arrest and indictment on various charges related to fraud, money laundering, and illicit use of customer funds.
Cryptozoo
Coffeezilla's most prominent investigative work to date is on Cryptozoo, an interactive game that was launched in September 2021. Logan Paul, one of the project's founders, was instrumental in its public push. Before its launch, Paul praised the game as unique and revolutionary in the crypto space, as players had the opportunity to earn money while playing.
The game uses its own cryptocurrency called ZooCoin, which buyers can purchase to acquire "eggs." These eggs can be hatched to obtain a randomized animal from a list of different rarities. Players can then breed these animals to create new, crossbred creatures, which are then turned into NFTs. Players can hold onto these NFTs or burn them to earn more ZooCoin, creating a cycle that theoretically allows players to make significant returns on their investments.
According to reports, players of CryptoZoo have spent and lost tens of thousands of dollars on the platform but have been unable to cash out or even hatch the eggs they purchased. This led to public outcry. Coffeezilla posted a three-part series on YouTube exposing this NFT project, which garnered millions of views. Logan Paul, one of the project's founders, initially responded to the allegations in a video that he later deleted, in which he claimed that players could hatch and breed their animals. However, he did not address the accusations of keeping players' money. Paul later claimed to have been deceived by a criminal named Zach Kelling, who developed the game's code and fled to Switzerland with it, demanding $1 million. Paul admitted to having hired Kelling, despite his criminal record.
Coffeezilla's ability to use wit, sarcasm, and investigative skills has earned him the title of a citizen journalist in the crypto community, with many hailing his work as a crucial factor in bringing down corrupt figures. Although he has faced criticism from various influencers despite his success, he remains undeterred in his mission to hold bad actors accountable in the crypto and marketing world. He continues to use his platform to uncover the truth and shed light on fraudulent activities.
Coffeezilla's Investigative Process
Coffeezilla's investigative process involves a combination of data-driven analysis and interviews. In fact, his investigative process goes beyond just simple online searches and article reading. He believes that the key to a successful investigation is to look beyond what is readily available and talk to people who may provide non-obvious perspectives. In his experience, having conversations with victims and the subjects themselves has been enlightening and has provided valuable insights.
His investigative process is not limited to data analysis and interviews. He also utilizes blockchain evidence to uncover fraudulent activity, as in the case of Safe Moon. However, he acknowledges that this expertise may not always give him an edge as more people become familiar with this type of analysis.
Coffeezilla also emphasizes the importance of being responsible and giving the subject a chance to respond. As his platform has grown, he has become more conscientious of the impact his videos may have. He wants to make sure that he gets the story right and presents all sides of the story. Coffeezilla also claims that he takes a respectful and investigative approach in his interviews. He believes in attacking in good faith and presenting evidence to allow the audience to make up their own mind. By doing so, he sends an important signal to his guests that he is not just about tearing them down but seeking the truth. This approach has led many people to still talk to him, despite his increasing fame. In fact, Coffeezilla believes in being upfront about his approach and not misleading his guests. This has allowed him to maintain a level of respect and integrity in his interviews.
Conclusion
In conclusion, Coffeezilla has become a rising star in investigative journalism on YouTube, gaining a large following due to his coverage of various scams and fraudulent practices, especially in the crypto/NFT space. He initially started producing videos on a range of topics before shifting his focus to uncovering scams, particularly those involving fake gurus, get-rich-quick schemes, MLM schemes, and crypto NFT scams. Through his witty commentary and in-depth analysis, Coffeezilla has become a respected voice in fighting for consumer rights, using his platform to raise awareness of their dangers and to help protect vulnerable people from falling victim to scams.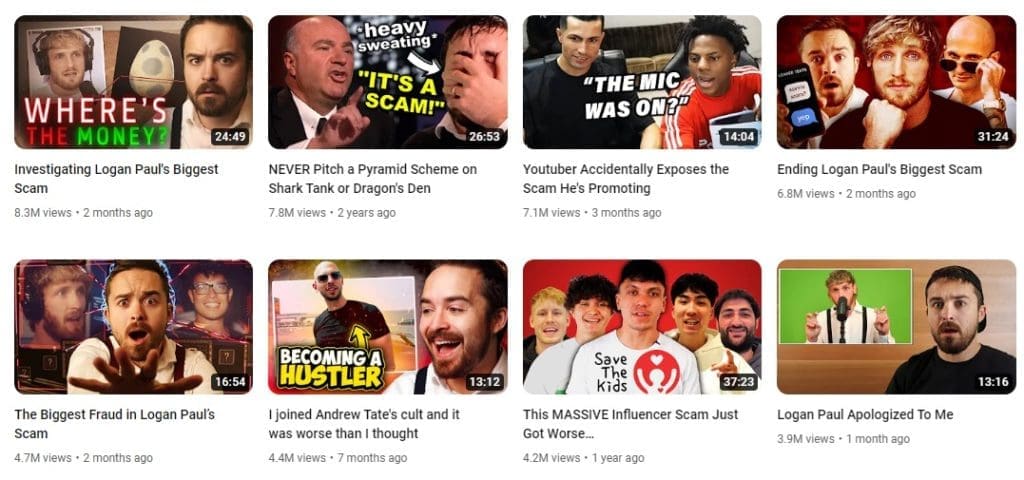 If you enjoyed this article then you may also like to read our post Are Cryptocurrencies and NFTs digital pyramid schemes based off of Greater fool theory?