When looking at successful social media personalities who rose to fame from zero, Nas Daily is a name we can't forget. With 20 million Facebook followers, 3 million Instagram followers, 8 million YouTube followers, and 4 million TikTok followers, Nas Daily has nearly 50 million social media followers. Nas Daily videos are available in 13 languages, with more than 500 million video views from all corners of the world. Nas Daily also has offices in Dubai, Singapore, India, and the Philippines.
Nas Daily's success story all started with a simple Facebook page and a pledge to make one-minute videos for 1,000 days. In this case study, we will explore Nas Daily's path to success, the transformation of Nas Daily into Nas Global, its revenue model, and the lessons content creators can learn from this phenomenal success.
How Did Nas Daily Start?
Nuseir Yassin, a 30-year-old Palestinian-Israeli travel vlogger, is the owner and founder of Nas Daily. Nuseir grew up in a middle-class family in Israel. But he always dreamt about traveling and exploring the world. At the young age of 19, he managed to get a full scholarship from Harvard University and moved to the United States to study for a degree in economics. After graduation in 2014, he bagged a 6-figure job working as a software engineer. He continued in this job for nearly 2 years but was tired of the 9-5 routine and felt that something was missing in his life. He realized that when you spend a lot of time in your job, you're just selling your time in exchange for a salary. There was so much more he wanted to do with his life, and he didn't want to be a part of the rat race. In 2016, when Nuseir was just 24, he made the bold decision to leave his job and explore the world while documenting his travels in a video blog on social media.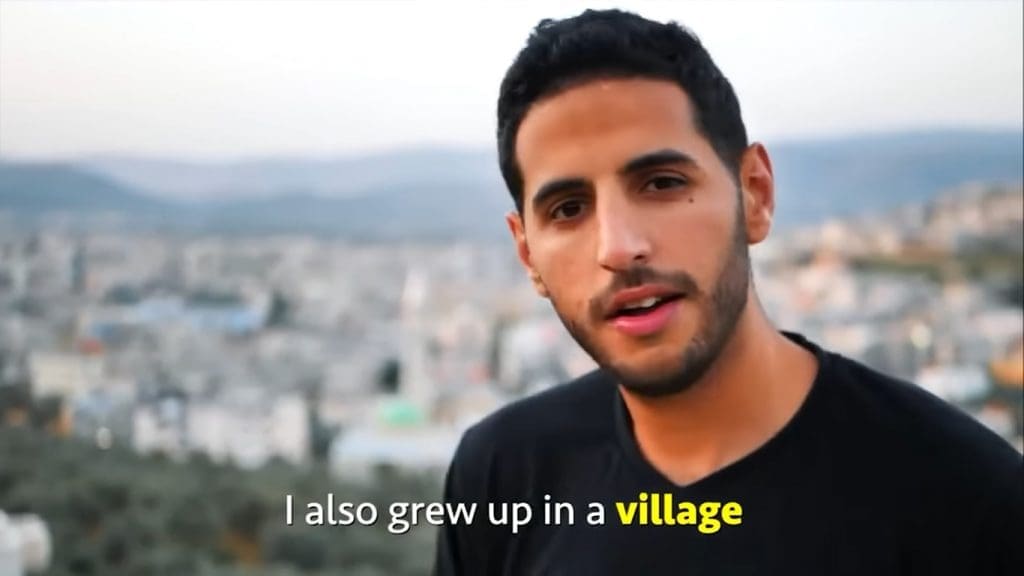 Nuseir had no knowledge or training in video creation. All he had was a camera and $60,000 he had saved from his job. He first created a Facebook page named 'Nas Daily' ('Nas' means 'people' in Arabic) where he could post short videos of his travels. Then he promised himself that he would make 1 minute Facebook videos every day for 1,000 days.
Why one-minute videos?
Most social media users have a short attention span. They wouldn't waste a few minutes of their time on an unknown content creator. In one of his interviews, he explained this: "We live very busy lives. But everyone has a spare minute."
Why 1000 videos?
Nuseir was an amateur in video creation. 1,000 videos gave him the time to learn the basics, experiment, and learn from mistakes.
Why Facebook?
Facebook was the social media platform most of the people he knew used.
Nuseir's content creation journey took three and a half years. For the first two hundred videos, he did not gain much success. It took him 269 videos to reach 1,000 Facebook likes. But with his 270th video, which was about a Philippine man who produced electricity with plastic bottles, things began to change. Next, his video on Thailand managed to raise his followers to 400,000. For the first 500 videos, the income of Nas Daily was a fat zero. It took him 698 videos to enable Facebook monetization, and this managed to raise his usual 100,000 views to a massive 1 million. On January 5, 2019, Nas Daily finished its 1,000-day journey – with 1,000 video uploads, 65 countries, and views from millions of people.
In 2019, he also published a book on his 1000-day journey: Around the World in 60 Seconds: The Nas Daily Journey―1,000 Days. 64 Countries. 1 Beautiful Planet.
How did Nas Daily Start Earning Money?
After his first 500 Facebook videos, Nas Daily slowly started earning money. At the end of his 1,000 one-minute videos, Nuseir had 10 million Facebook followers, a monthly income of $40,000, and a net worth of $900,000.
What Made Nas Daily Popular with Facebook users?
Growth on social media platforms is not linear – just one viral video is enough to make you popular overnight and give you exponential growth. Nuseir says there are two elements behind the success of his video content:
In the first 200 or 300 videos, the camera was mainly focused on Nuseir, but when the focus of the video began to change, i.e., when he began to focus on normal people on screen, his videos began to rise in popularity. He covered the real lives of real people – from villages in Africa to the high-rises of Singapore and the backwaters of Australia.
People prefer to see other people. A video focusing on a famous person is more relatable to viewers and more likely to trend on social media than a video focusing on a famous place. Social media users love Nas Daily because he makes videos about people's stories in a way that is human.
Nas Daily's Diversification: Journey from Nas Daily to Nas Global
In 2019, Nuseir created his official YouTube channel Nas Daily Official and started to upload old videos on YouTube. In 2020, he started Nas Studios, a video production studio. Through Nas Studios, he produced many videos related to brand deals and promotions, for example, with famous personalities like Steve Harvey, Mark Zuckerberg, and even the UAE government. He also created Nas Academy, a school of technology for content creators. All these platforms fall under the bigger brand, Nas Global.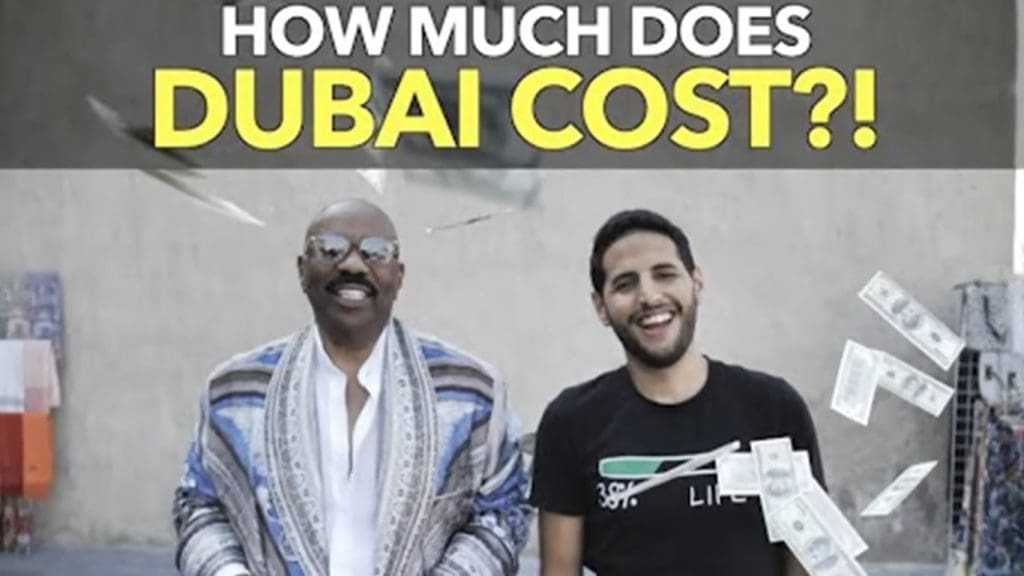 Nuseir also realized that his fans were not all English speakers. So to cater the wider non-English speaking global audience he made his videos available in several popular languages in the world. This is why Nas Daily videos are now available in different languages like Arabic, Hindi, Chinese, Japanese, and Turkish.
Nas Daily's Ultimate Vision
Today, Nuseir Yassin is not just a content creator; he is an entrepreneur and a business owner. He wants Nas Group to be a generational business that will go on for more than 100 years and wants to leave behind a massive legacy under the Nas group of companies.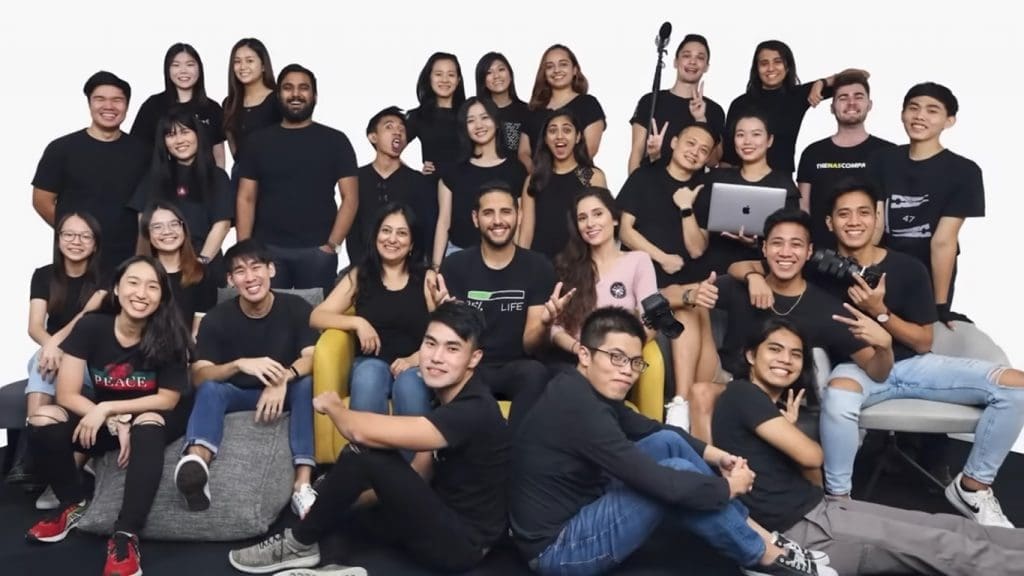 Nas Group employs around 200 people. Nuseir says that creating videos and running a company are two different tasks, and it's difficult for a single person to do both simultaneously. He further elaborates that all content creators should have an exit plan. His exit plan is his company, and he wants to train many people like him to continue his video production methodology. To achieve this dream, Nuseir has decided to gradually decrease his appearance in videos to make way for others to get recognition; this is why most of the recent Nas Daily videos feature different presenters.
What is the Revenue Model of Nas Daily?
At present, Nas Daily has channels on many social media platforms, including Facebook, YouTube, Instagram, LinkedIn, TikTok and Snapchat. Nas Group (which includes all Nas social media platforms) has a total of about 50 million social media followers and 5,000 million monthly video views. From all these views, Nas Daily earns total monthly revenue in the region of $400,000 – $500,000. Nas Daily also has a total cost of about $150,000.
Note that only a small amount of this total revenue, around $150,000, is from ad revenue. This is because Nas Daily primarily produces short videos, which don't result in a high income. Another reason for this low ad revenue is the low CPM received from viewers in countries like Vietnam, Indonesia, and Spanish- or Arabic-speaking countries.
So why doesn't Nas Daily only focus on longer videos that earn more ad money? Nuseir has a good answer to this question. He says that he cares more about the distribution currency than the USD. This means he cares more about taking his videos all over the world than earning money from his videos. The rational is the more audience his videos can reach, the more people he can funnel to his other ventures like Nas Academy.
What are the Lessons Content Creators Can Learn from Nas Daily?
Being a content creator is not a popular option. It's not on the list of well-known, acceptable jobs we have learned as kids. To be a full-time content creator, you may have to take a U-turn in your career path. For this, you might need a good risk-taking ability and a fearless mentality. But in the future, there is a good possibility for full-time content creation to be a popular career option.
When you start a business, you identify a problem in society and provide solutions to this; you also identify the mission and vision of your business. In the same way, when you create content, you have to have a valid reason, as well as a vision and mission. Nuseir Yassin's reason for Nas Daily is his passion for traveling and creating content on his travel and experience. What's your reason for creating content? This you need to find out and see if there's a demand for it.
If you want to start out as a content creator, you have to have a funding method first. It can be your full-time or part-time job or savings. You won't earn money from the first content or video you create. For the first few months (or even years), you will have to continue creating content without expecting an income. This is why most people fail as content creators; they don't have the funding to wait for their content to gain traction and become popular. Nuseir had this funding since he had saved some money from his job as a software engineer.
Any content creator has a spark moment. Your content doesn't become popular as soon as you upload them. It takes time for content to circulate on social media. You won't become popular from your first video or even your tenth video (of course, there are some lucky people who go viral from their first video). For Nuseir, his spark moment was his 270th video. It was after this video that people began to recognize him. Content creators have to keep on working hard and enduring hardships until they come to this spark moment. After the spark moment, your content will take off like a rocket.
If you want to stay in the field as a content creator, especially if you want to grow as a business, you have to pay attention to your revenue. If you only depend on AdSense, this income might not be enough to expand your business and do more valuable or impactful things. You need to find ways to monetize your audience and diversify your income sources.
People always want something different. If you do the same thing everybody does in the same way, there is no difference. As a content creator, always try to make your content unique, make them different from the content in the same niche.
Most people believe that creating content in English helps to have a bigger reach on social media. But it's important to know that only 20% of the world's population speaks English, so creating a video only in English can limit your reach in certain geographical areas. This is why Nas Daily videos are available in 13 languages.
You have to decide your social media platform based on your audience. Choose the platform that is most popular in the region you want to reach. For example, Nas Daily Facebook page has a 95% international market and only a 5% USA market. This is because Facebook is more popular in some parts of the world than others, especially in countries like India, Bangladesh, Pakistan, and UAE. When Nas Daily started the YouTube channel, they were able to reach a 25% USA audience. This is because YouTube is a more popular social media platform in the USA.
Summary
There are many lessons you can learn from Nas Daily's success. Overall, to become a successful content creator, you need to have persistence, determination, hard work, long-term planning, a pre-planned funding method, and unique content ideas.
Update:
We have noticed Nas Daily (Nuseir Yassin), has attracted a fair amount of criticism for his use of his social media influencer status, which some perceive as exploitation of his audience. We always recommend examining both the positive and negative aspects of a person to make a more informed character judgement.
If you enjoyed this article then you may also like to read our case study about MrBeast.