UFC is the world's biggest mixed martial arts (MMA) organization, with millions of fans all over the world. But what makes it so successful? And how did it all start? The Ultimate Fighting Championship (UFC) was founded in 1993 by Art Davie and Rorion Gracie. They wanted to create a new kind of fighting sport where athletes would compete against each other using various styles of fighting without using weapons. But they had no idea how big UFC would one day become; neither did they have a business plan or strategies. But in 1997, Dana White bought the company from its founders. Since then, he has grown the UFC into one of the largest sports organizations in the world. In fact, he has made UFC into a cultural behavior. White believed that fighting is for everyone, irrespective of age, gender, location, country, or language, and would make a successful business model that works in all corners of the world. With this out-of-the-box thinking, he made MMA a global phenomenon and UFC a billion-dollar sporting enterprise.
How Did Dana White Become the UFC's President?
Dana White began boxing at 17, but before joining the professional world of fighting, he did a lot of menial jobs – laying asphalt, working as a bouncer at a club, and as a bellhop at a hotel. Ultimately his passion for boxing made him choose a career in fighting. To start off his career in fighting, he first worked for free under former Golden Gloves champion Peter Welch, learning everything he could about fighting.
He gained experience as a cornerman, trainer, and manager and then started his own business conducting boxercise (boxing exercise) classes for ordinary people. But just as he started making money from the business, he was forced to relocate to Las Vegas due to threats from mafia members.
In Las Vegas, he continued running boxercise gyms and also reconnected with an old schoolmate, Lorenzo Fertitta. He also launched his own boxing apparel brand – Bullenbeiser. He kept working in different aspects of the fighting world but without one particular direction. He also began practicing jiu-jitsu under John Lewis, where he met MMA fighters Tito Ortiz and Chuck Liddell and ultimately became their manager. While managing these MMA fighters, White heard that the UFC (Ultimate Fighting Championship) was in financial trouble and that Bob Meyrowitz, the owner, was looking to sell it.
Dana White firmly believed that UFC had the potential to become a multi-billion-dollar business with the right business strategies and management. But at that time, he didn't have the financial resources to purchase UFC on his own. He then convinced his friend Lorenzo Fertitta and his brother Frank Fertitta to join him and buy UFC. Together, they created Zuffa, LLC, the parent company of UFC. In 2001, the three of them acquired UFC for just $2 million. But as White recalled later in interviews, with this money, they only acquired an old octagon and the name UFC. Most people, including their lawyers, advised against this purchase. But White and Fertitta brothers believed that the three letters UFC, i.e., the brand, were the most valuable asset they were acquiring in the transaction. In Lorenzo Fertitta's words, "Everybody knows that brand, whether they like it or they don't like it, they react to it". With this belief, they successfully made the transaction. Fertitta brothers owned 90% of the shares while White owned 10% and was appointed as the manager by unanimous decision as only someone street smart, aggressive, and have the ability to make tough decisions could manage the business.
UFC under Dana White's Management
The UFC failed with its previous owners because there was no leadership, no vision, no branding, and no marketing. They had no respect for fighting or understanding that fighting game could be developed into a billion-dollar empire.
UFC was primarily advertised as no holds barred fighting or a deadly match between two contestants. This advertising was based on the assumption that most people prefer concepts like no rules, no rules barred, or anything goes. But White understood that this type of promotion only catered to a very small audience segment. He wanted the attention of a bigger audience. In the beginning, White wanted to target the male audience between the ages of 18 to 34, but today 40% of the audience is female.
The first step Dana White took when he became the UFC's president was to deal with regulatory issues. He strived to obtain the approval of the athletic commission, which monitors aspects like fighter training, health insurance, availability of medical health, and payments. It was nearly impossible to generate money from no holds barred fighting, which was banned literally everywhere. This is why White took on the task of regulating mixed martial arts and making it a legitimate sport. Although he was met with resistance at every turn, he kept on persisting. In 2009, the Unified Rules of Mixed Martial Arts (MMA) was adopted by the Association of Boxing Commissions (ABC).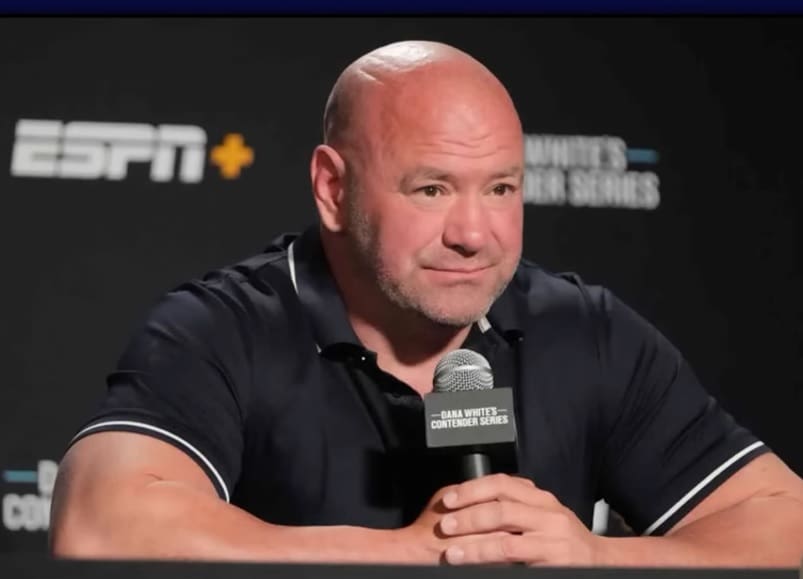 A business becomes profitable only if you have a sustainable, profitable business model. White used an incentivized model to make the UFC successful. Fighters got money from the event, money for winning, and for prizes like best knockout of the day, best submission of the day, etc. In simple words, fighters earn if they perform well. So unlike in boxing events, MMA fighters did not drag the fight for days; instead, they performed their best, with an eye on the belts and titles.
Challenges UFC Faced at the Beginning under Dana White's Leadership
Organizing a pay-per-view event was one of the main challenges the UFC faced.
Another major obstacle was finding sponsorships. No business wanted to associate its brand with a dangerous sport like MMA.
Getting UFC into free TV was next to impossible as media channels were not interested in airing UFC fights.
Eventually, White came up with the idea of creating a reality TV show based on MMA instead of televising a fight between two opponents. This reality show, The Ultimate Fighter, was telecasted on Spike TV. The show had two teams, each coached by rival UFC fighters. Each member of the team would fight members of the rival team and stay on the show until the Ultimate Fighter was chosen. The show also recorded the daily lives of the fighters, making it a compelling reality TV experience. The Ultimate Fighter ended up being a massively popular show, raising UFC to fame and glory. The 1st episode of the show itself got 1 million views, and the final episode had over 2 million views. By the end of the season, Spike TV was more than willing to telecast the next season of the show with sponsorships and advertisements.
It was the Ultimate Fighter reality show that eventually served as a turning point in converting UFC into a profitable business. If the show didn't gain popularity, UFC wouldn't be the business it is today. Over time, Dana White managed to introduce new marketing strategies, secure many corporate sponsors, and return to pay-per-view TV. UFC held its first pay-per-view event in 2006, and today there are over 30 million people watching UFC fights every month. By 2015, UFC had a gross revenue of $600 million. UFC also released videos and DVDs of popular fights, generating additional revenue. Together, White and Fertitta also worked on taking their brand global. They acquired international competitors and created television partnerships in countries like Germany, France, China, and Mexico. Today, some of the fights are also held in international locations outside of the US. Some of these locations include Abu Dhabi, Rio de Janeiro, Kallang (Singapore), Paris, London, Moscow, Busan, Stocklahm, and Shenzhen (China).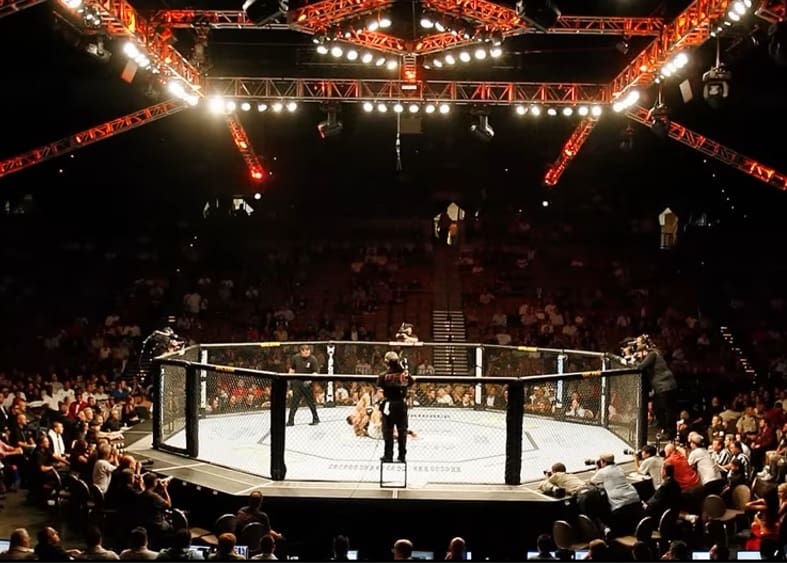 Business Lessons You Can Learn from Dana White.
Believe in yourself, no matter what.
Many people predicted that fighting was not a profitable business and that he was investing his time and money in a sinking ship. Despite all the negative comments and rejections, he has a firm belief in his philosophy: fighting is a global phenomenon, and fighting is in our blood. It's relevant to all people across geographical boundaries. He never gave up on this beliefs.
Scarifies ownership position for the business success.
When you start a business with partners, you shouldn't worry excessively about the percentage of shares. What matters most is the long-term success of the business. Dana White only owned 10% of the business, but he never argued with his partners for more shares. UFC was able to reach success because it had two rich shareholders who could invest millions in the business. If he worried over much about the percentage he was getting, they might never have invested in UFC and achieved this success.
Start small, start somewhere, but most of all, start!
Dana White started small. First, he worked as a boxing coach and conducted classes. Then he started managing athletes. Later, he started a small apparel brand for fighters. Through these activities, he had the chance to meet new fighters and build connections. It's through this networking that he managed to enter the business of fight promotion. If you want to start a business, don't wait until everything is perfect. Start small! Start now!
Why is UFC More Successful than other MMA Organizations?
It was the UFC that brought mixed martial arts into the mainstream. They introduced the octagon shape fighting ring to MMA tournaments. There are many other MMA organizations out there, like Bellator, ONE championship, Rizin fighting federation, and Absolute championship akhmat (ACA), but none of them come close to UFC and often these companies follow the standards set by the Ultimate Fighting Championship. UFC is the gold standard of MMA. It's the home of the best fighters in the world. UFC is inexhaustible in finding the best fighting talent all over the globe and signing them in. In fact, it's every MMA fighter's dream to sign up with UFC and win their championships. Winning a title in UFC simply means that they are the best fighters in the world. The UFC has been able to achieve such success because of its president Dana White and the way he operates the business. The UFC focuses on promoting live events, broadcasting the fights via cable TV, and selling merchandise. The company also sells tickets to the fights online and holds special events like Fight Night cards.
Another major reason for its success is that, unlike other sports organizations, it promotes its brand over its fighters. Although it has some of the best MMA fighters like Conor McGregor, Khabib Nurmagomedov, Ronda Rousey, Israel Adesanya, Jon Jones, Nate Diaz, and Georges St-Pierre, UFC focuses primarily on its brand. For example, when fans tune into fight events, they don't just see the fighters competing against each other — they first see the UFC logo. Similarly, the fights are always promoted as UFC 229: Conor McGregor vs Khabib Nurmagomedov. Note how the brand UFC always comes before the names of the fighters.
The UFC also invests a lot of money into its marketing. It promotes events through various types of media content. Using media, they narrate a story, make rivalries, and create drama, getting the audience emotionally invested in fights as well as fighters. These promotional materials can engage both newcomers and hardcore fighting fans alike. The UFC Countdown is one such popular media content, which consists of short films focusing on fighters' personal lives – all about their lives, hobbies, families, and training.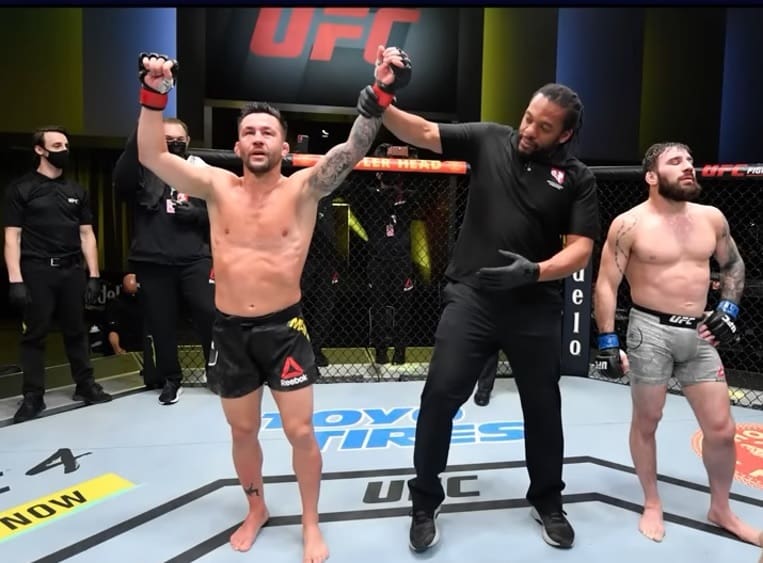 Conclusion
MMA, as we know it today, owes its popularity to UFC and Dana White, who believed that fighting is for everyone and can be turned into a business that can generate income for all parties involved. With his vision and forward-thinking strategies, UFC is now the most popular MMA organization in the world, earning millions of dollars for its stakeholders and athletes.
If you enjoyed this article then you may also like to read our case study about the TikTok App.