If you are a cricket fan, there is no way you haven't heard of the IPL. Did you know that IPL is the 4th most profitable sports league in the world? It's also the second highest-paying sports league in the world.
Indian Premier League (IPL) is India's premier Twenty20 cricket league. The IPL has become a major event in India since its inception in 2008. Since then, the IPL has grown into a massive sporting event that attracts millions of cricket fans across the globe. Each year, the IPL generates billions of dollars in revenue, and its brand value keeps skyrocketing. Today, the brand value of all 8 IPL teams is around $400 billion. Have you ever wondered how IPL makes money? Especially when the matches do not involve live audiences and do not sell tickets? This is because they have various sources of income. In this article, we will explore the origins of IPL, its business model, and various ways in which IPL teams and owners earn money.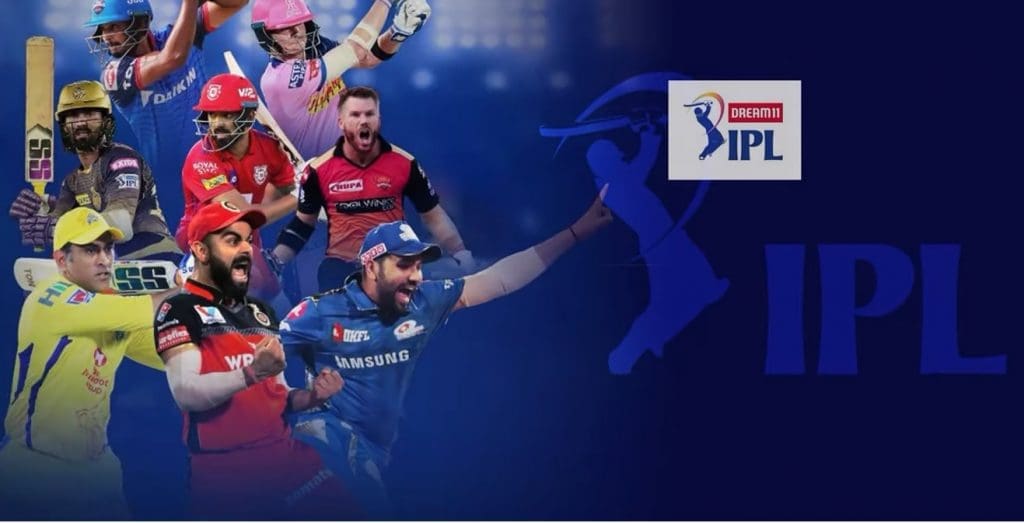 Origins of IPL
Cricket has a long history of about 400 years and is played in most countries around the world. You might remember cricket matches as a kid. Do you remember how a single match used to go on for days on end? As people's attention span began to get shorter, their interest in long cricket matches also began to dwindle slowly. In 2003, a new concept called T20 was introduced, bringing cricket back to the sports limelight. It was after the introduction of T20 that Lalit Modi, a former vice president of the Indian Cricket Board, came up with the creative concept of IPL. He felt that India could have a cricket league, just like various European football leagues and NBA (National Basketball Association) in the US, sports leagues making millions of dollars in the West. After all, India is home to 90% of global cricket fans, and it was high time India had its own sports league. This is how the billion-dollar business idea of IPL came into being.
The first season of IPL was held from April to June 2008. It consisted of eight franchises, each representing a city in India. The format of the first IPL took a double round-robin system, where each team played a home match and an away match against every other team. The inaugural champions were Rajasthan Royals. They won the tournament by defeating Chennai Super Kings in the final. Since then, IPL has seen several changes. But two things remain the same – fans' love for cricket and IPL's ability to generate revenue.
Even at a time when fans cannot go to the stadium to watch cricket matches due to COVID restrictions, IPL doesn't stop its matches and keeps earning truckloads of money. How does IPL do that? Did you know that income from ticket sales only makes up 2% of IPL's total revenue? Read more to learn about how IPL makes money.
IPL Business Model
There are three main parties in the IPL business model:
BCCI or Indian Cricket Board (The founding board of IPL)
Team owners
Players
It's important to remember that these are three separate entities within IPL, earning money through different methods.
The most important thing you need to know about IPL income is that it does not depend on ticket sales alone. There are seven main methods IPL uses to make money, and ticket sales revenue is just one of them.
How Indian Premier League Makes Money
Franchising (Selling teams)
The eight teams in IPL (Mumbai Indians, Chennai Super Kings, Delhi Capitals, Gujarat Titans, Kolkata Knight Riders, Rajasthan Royals, Lucknow Super Giants, and Punjab Kings) are like eight franchises operating under BCI.
The ownerships of franchises are bought at an auction by wealthy celebrities, politicians, and entrepreneurs. Shah Rukh Khan, Preity Zinta, N. Srinivasan, Mukesh Ambani, and Sanjiv Goenka are some famous personalities that have ownership in these teams. In fact, team owners are like CEOs of these franchises. They buy these teams by bidding in an auction. In this auction, the money is paid by the team owners to the BCCI. Therefore, this is a major source of revenue for IPL.
Franchise Owners (as of this writing):
How much do these team owners pay for a team? This mainly depends on the performance of individual teams. If a particular IPL franchise has won many games and done well in finals, they are more likely to have bigger starting bids. For example, starting bidding price for Mumbai Indians (considered the most successful team with five titles) has a starting bid of $111 M, while Chennai Super Kings has a starting bid of $91 M, and Kolkata Knight Riders has a starting bid of $ 75M.
Franchises also acquire players via an annual player auction, and at the end of each season, the franchise decides whether a player's contract should be renewed or not. Among these players, Virat Kohli and KL Rahul are known to be the most expensive players in IPL history, worth 17 crores. Meanwhile, the most expensive player in 2022 is Ishan Kishan (15.25 crores). Chris Morris is the most expensive international player, paid INR 16.25 crores.
Broadcasting rights
Before an IPL season begins, the BCCI sells the official rights for telecasting the match. Many media partners are eager to buy these rights as it's a huge sporting event with billions of viewers. Even a 10-second advertisement during the match can earn INR 12 lakhs. Media giants like WSG (World Sports Group), Fox, Sony, and Star Network all compete fiercely to win the bid for the broadcasting rights of IPL. Even Facebook has bid $600 million for the digital media rights for the matches. IPL signed a 16-crore deal with Star India for broadcasting rights from 2018 to 2022; this is known as the most expensive broadcasting deal in history.
The revenue from broadcasting rights is the main income source of IPL. It makes up around 45% of the total revenue. A part of this revenue goes to the BCCI, while the rest is divided among teams. The broadcasting income earned per match is divided among the teams playing in that particular match. This is because the number of viewers watching the match on TV also depends on the popularity of each team.
Title sponsorship
From 2008 to 2012, IPL was known as DLF IPL; from 2012 to 2015, it was known as Pepsi IPL; from 2015 to 2020, it was known as Vivo IPL. Today, it's called DREAM11 IPL. What does this brand at the beginning mean? These brands (DLF, Vivo, Pepsi, etc.) are the title sponsors of IPL. Companies are willing to spend millions of dollars to tie their name to IPL. Why? Since IPL is watched by millions of cricket lovers, once a brand gets the title sponsorship of IPL, it becomes unforgettable among the masses.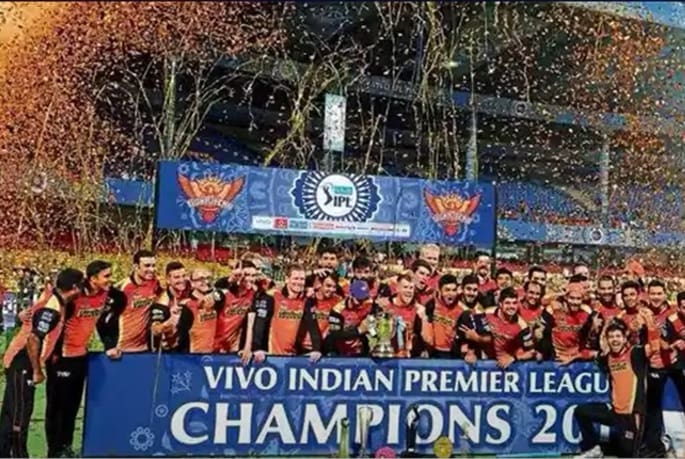 30% of this title sponsorship income goes to BCCI, and the rest is divided among the teams, both team owners and players.
Ticket Sales
IPL matches get around 30,000 stadium attendees on average. There are various ticket prizes: Rs. 400, Rs. 500, Rs.900, and Rs.1000. Ticket prizes are also determined by a lot of factors, including the stadium's seating capacity, the standard of living of the city, and even excitement around the match. One IPL match earns about INR 4 crores just from ticket sales. But this is just 2% of the total revenue of IPL.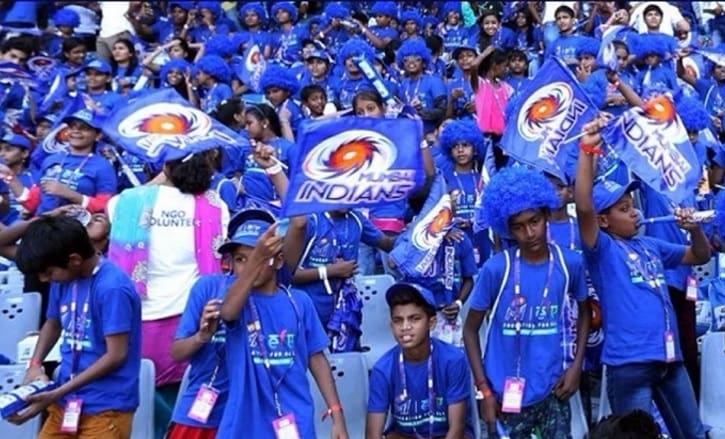 Around 80% of the total income from ticket sales goes to the home team. The home team is the team that represents the city where the match is being held. For example, if the match is held in Chennai, Chennai Super Kings is the home team, and if the match is held in Mumbai, the home team is Mumbai Indians. Each team has a minimum of 7 home matches, giving them a fair chance to earn money. The home team has to incur match hosting and stadium costs. Around 20% of the ticket income goes to the stadium/ground management. BCCI doesn't get a cut from the ticket sales at all. Therefore, the BCCI never depends on the live audience for profit. This is why BCCI can organize IPL matches even during tough times like COVID.
Team Sponsorship
Sponsors are a major revenue source of IPL. From players' jerseys, bats, and helmets to pitch and the bails on the stamps, everything within the stadium has sponsorships. You will notice different brands on players' jerseys, boundaries, trophies, prizes, and even bottles of water. The more visible these brands are, the more IPL earns from them. If you look at a player's jersey carefully, you will note about six brands. Nokia, Burger King, Jio, Nippon Paint, Samsung, Honda, and Kingfisher are some popular brands you can easily observe when watching an IPL match (even on TV!).
Winners' prize
If we look at the winners' prizes of IPL 2021, the champion team was awarded INR 10cr, and the runner-up team was awarded INR 6.25cr. The teams that came in third and fourth places got INR 4.375crores each. Titles and awards like Orange Cap and Purple Cap also received INR 500,000 each. The emerging player of the IPL franchise is also given INR 500,000. All in all, prize money in an IPL franchise involves nearly INR 25 crores.
50% of the prize money is given to team players, while the other 50% is given to franchise owners. More interestingly, out of the many ways IPL makes money, prize money is the income with the least significance. Why does this happen? Even if a team reaches the final or not, and if they become winners or not, they have already earned a considerable amount of money through other methods, mainly sponsorship revenues. However, winning does help to increase a teams's brand value and attract more sponsorships.
Merchandising
During IPL season, you will see many vendors selling items like bats, t-shirts, caps, watches, and toys with team logos and brands. These are examples of merchandise. Merchandising is another great way to generate revenue, and it covers about 7% of the total IPL revenue. IPL merchandise includes various items like sports souvenirs, sports equipment, and replicas of jerseys. The most important thing here is that merchandising is done by private companies that sell products directly to fans. The BCCI has no direct role in merchandising.
Conclusion
As we explained above, IPL is not solely dependent on ticket sales. It earns a great profit from sponsorship revenues, merchandise sales, and selling franchise rights. But IPL is not just a business for generating profit. In India, IPL is almost like a cultural festival adored by cricket fans in all cities and states. It also has the added benefits of boosting Indian tourism, creating new jobs, developing infrastructure, providing media coverage, generating an INR 354cr tax revenue, and creating cultural diversity.
If you enjoyed this article then you may also like to read our case study about Ultimate Fighting Championship (UFC).